your html snippet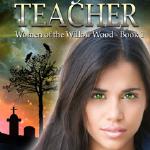 The Good Teacher

When first-year teacher Daniella Reyes starts teaching at a new school she is frightened by the crows that follow her everywhere. Being a woman with highly empathic abilities and a victim of child abuse, she is tuned to pick up the vibes from abused children in her classroom. She's desperate to help them while trying to cling onto a normal life with Luke. As she slowly discovers the secrets of a powerful, ancient cult, she finds out that her life is anything but normal as the hidden world of New Mexico opens up to her. She must make a life-altering sacrifice if she wants to save the children, her father's soul and her own life.

Not since Practical Magic has a novel captured the essence of powerful magic and pure love where strong women in a family know no boundaries.

This supernatural thriller is book 1 of Women of the Willow Wood.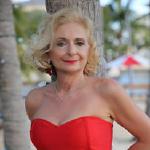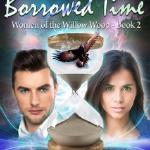 Lorraine Kolmacic Carey 

   Author / Ghost Writer

                                         Borrowed Time                          Daniella Reyes is back. She's a badass warrior ready to take back what is already hers. Once a wounded soul, she's now a fearless gladiator rising up in the ranks of the Willow Wood Sisterhood to Guardian status. A new and dangerous mission will take her undercover to expose a most secretive and evil cult. She has to rescue one soul before she and her new charge become victims to a satanic ritual.

The stakes rise when she battles some extremely forceful male witches, but powerful deities have her back when she enters a forbidden zone into which few Sisters have feared to tread.

A mysterious man enters her life after she has taken a vow of chastity to allow her powers to peak, but there lies a strong and mysterious attraction between them. Can Daniella fight the temptation, or will she break down? Will Daniella be able to complete her final mission and return to New Mexico to be with her family before time runs out?

On Borrowed Time is a supernatural thriller ramped up with steamy love scenes, ancient magic from the goddesses, and nonstop action.

   2 Great Novels

pick up yours today

Buy Link -    https://www.amazon.com/gp/product/B01E3Z6AII/ref=dbs_a_def_rwt_bibl_vppi_i6

Brian Rawlings

Author / Science Fiction Writer

https://www.amazon.com/gp/product/B07H1M7DXR?pf_rd_p=d1f45e03-8b73-4c9a-9beb-4819111bef9a&pf_rd_r=RPE6YJS55CJPPWD4CFQZ

Edge Of Space: The Outlaws

Myyellowskie.com

 Paranormal Clothing Designed

by

Savina De Los Santos